Microplate Washer (DKW-320)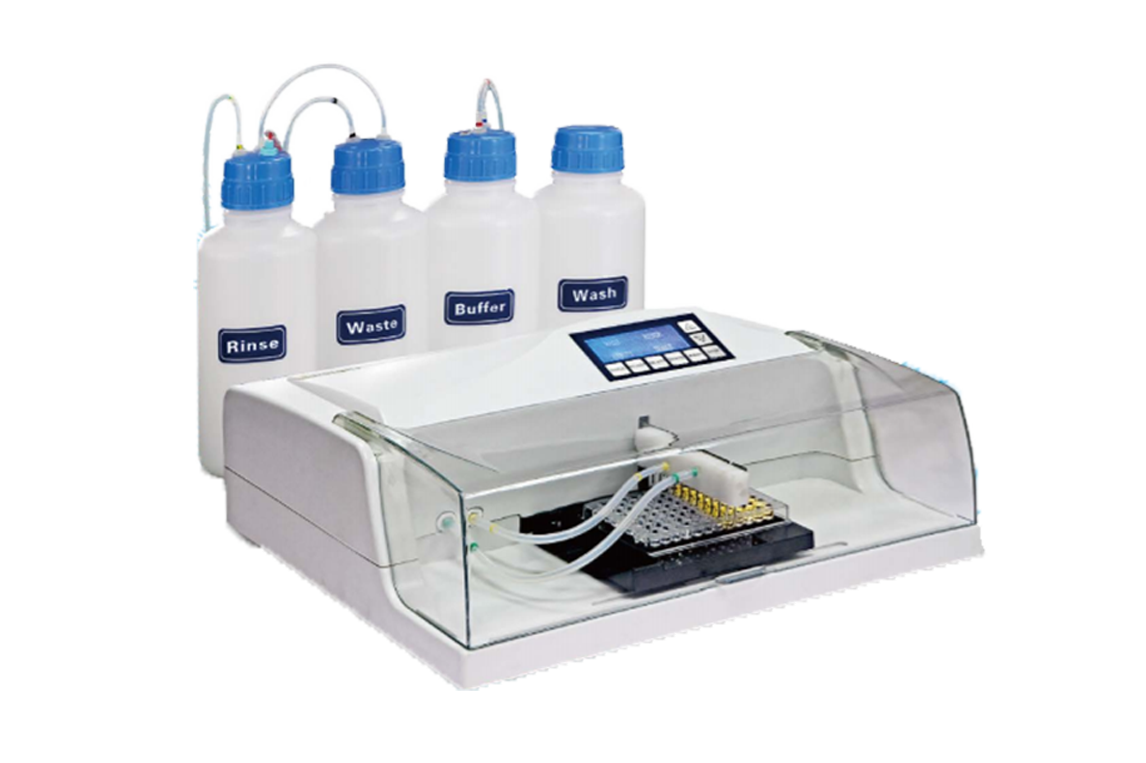 Main Features
Large LCD display, menu designed for convenient use.
Whole plate washing or single strip washing.
12-way and 8-way manifold included.
Low residual volume bt two pipettes.
Complete bottom washing.
Shaking and dipping function.
Automatic monitoring of vacuum and pressure, automatic rinse cycle.
Flat, V-bottom or U-bottom plate and strips.
Large memory to store up to 48 user programmed wash protocols.
Emergency stop available and liquid warning.
Technical Specification
Input
Display
Manifold
Wash Mode
Wash Strips
Applicable Well
Washing Times
Dipping Time
Shaking Time
Residual Volume
Liquid Volume
Sipping Time
Storage Capacity
Power Supply
Dimensions
Net Weight
Oparating Environment

: 8key membrane keyboard
: High brightness LCD display screen
: 8 pins and 12 pins
: Strip mode and plate mode
: 1~12 adjustable
: Flat, V-bottom or U-bottom
: 0~99 times adjustable
: 0~3600 adjustable
: 0~600 adjustable
: ≤µl / well
: 50~3000 µl / well
: 0.1 ~ 9.9S
: More than 100 user defined wash board procedures
: 198 ~ 242V, 49 ~ 51Hz
: 448(L) X 382(W) X 163(H) mm.
: 8kg.
: Temperature 5°C~40°C Max, Humidity 80%