Microplate Reader (DR-3508)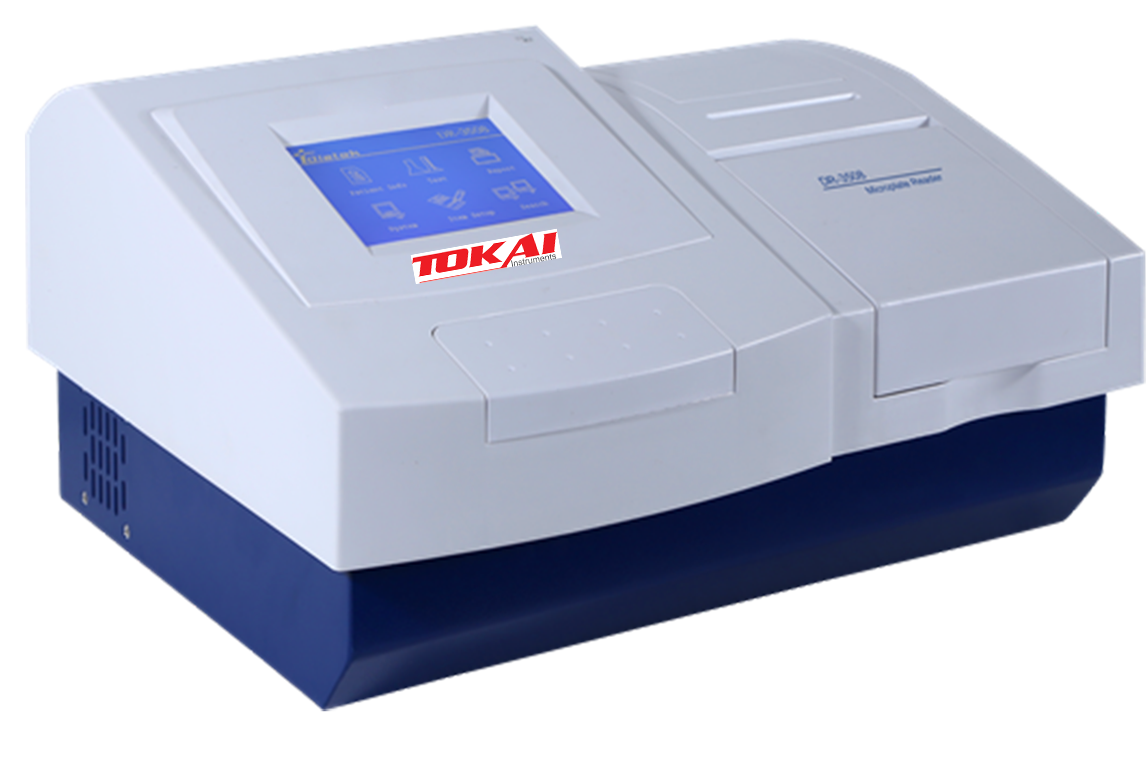 Features
Touch screen, 5.7" high resolution LCD display.
8 channel optical fiber scanning.
Single or dual wavelength measurements.
performing 12 different tests just in one plate.
Extensive report with patient information.
Auto Lamp adjustment and calibration.
Stable memory stores up to 200,000 test data, 500 test projects.
User-friendly and easy to programme.
Technical Specification
Microplate types range
Photodetector
Light Source
Wavelength range
Standard filters
Reading range
Resolution
Accurancy
Resproducibility
Stability
Reading Speed
Shaking
Printer
Interface Connections
Power supply
Dimension
Net weight

: 96 / 48 well plate
: Silicon photodiode
: 8v / 50w Controlled tungsten halogen lamp
: 400nm~850nm
: 405, 450, 492, 630nm & 4 optional
: 0.000~4.000A
: 0.001A
: ±0.008A
: <=0.2%
: ±0.003A
: Single Wavelength<=3s; Double Wavelength<=6s
: Linear shaking, 3 speeds
: Built-in thermal printer and optional external printer
: 2 X USB, 1 X RS-232, PS2 Mouse & Keyboard
: 100-240V, 50-60Hz
: 460(L) X 350(W) X 197(H) mm.
: 8kg